The first Israeli social cancer center in Eastern Europe
Quality medical care, diagnosis and treatment of cancer in Ukraine under the patronage of Israeli doctors with the possibility of partial financing of treatment. The center is completely built on charity.
Thanks to the charitable foundation and the funds raised, the Maimonides Medical Center was implemented in Ukraine.
The purpose of this project is to provide medical care to oncological and hematological patients of any age in Ukraine with the full support of Israeli doctors.
Treatment of children
Treatment of adults
Consultation with our specialists by phone, chat or video communication.
To get a quota for treatment, fill out the form on our website.
How to get help at Maimonides?
Heads of departments / Maimonides
Pediatric oncology, Sarcoma, all types of solid tumors
Pediatric hemato-oncologist
Pediatric hemato-oncologist
New renovation, pleasant atmosphere, modern equipment
89%
Successful courses of radiation therapy and chemotherapy
88%
Patients were cured of cancer thanks to modern immune drugs
98%
Patients receive an accurate diagnosis and start treatment within 7 days
Why people choose Maimonides
We guarantee accurate diagnosis and treatment
We use internationally certified drugs
We provide online consultations
Free/quota treatment
We cooperate with the best specialists of Israel and Europe
Berezhna Daria
Berezhna Daria
5.5 years old, Dnipropetrovsk
Diagnosis:
Acute lymphoblastic leukemia (ALL)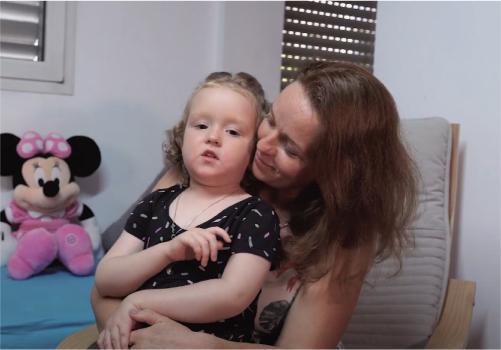 Kopach Vladislav
Amina Mamedova
Matvey Maziev
Answers to frequently asked questions
For free calls inside Ukraine
For calls outside Ukraine + Messengers
76018, Ivano-Frankivsk region, Ivano-Frankivsk, st. Hetman Mazepe, building 66A